About The Boardroom Practice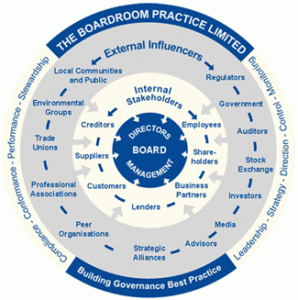 The Boardroom Practice focuses on raising awareness and standards of corporate governance, shareholder risk management and stakeholder relationships.
The Boardroom Practice Limited (TBPL), is dedicated to raising the standards of corporate governance in New Zealand and internationally. TBPL is a specialist advisory group established in 2003 to provide governance advice and counsel. TBPL's principals, with support from its New Zealand based associates and international affiliates, deliver advice on governance and governance best practice to a wide range of organisations.
The Principals of The Boardroom Practice are:
Brent Wheeler - Chair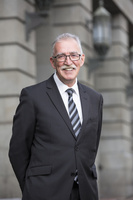 Dr Brent Wheeler is an economist with a strong background in new institutional economics as well as experience in both local government and treasury. .
He is currently Chair of Fertco Limited, a niche fertiliser manufacturer, Chair of listed company Energy Mad Limited, a Director of GO Rentals (Auckland) Limited, and a former Director of Watercare Services Limited. He has worked extensively in governance areas specialising in public policy issues.
Brent chaired the New Zealand Rail Restructuring Committee, the Fisheries Legislation Review Group, was a member of the State-Owned Enterprises Steering Committee, and worked as a senior analyst for The Treasury and the State Owned Enterprise Monitoring Unit. Brent has operated his own economics advisory business for the past twenty eight years specialising in capital markets issues, investment banking assignments and general business consulting.
Brent has a PhD from the University of Otago and has worked as a tutor and senior lecturer at the University of Otago and Massey University in Economic Geography, Regional Planning and Statistics. He also spent six years in local authorities working as a Deputy City Planner and subsequently in the New Zealand Treasury in the regulatory reform, State Owned Enterprise and privatisation areas before starting his own business.
Brent's mix of skills offers a unique approach and thinking in the identification, management and mitigation of risk in companies and for boards.
Download Brent Wheeler's CV
Ron Hamilton - Principal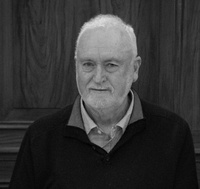 Mr Ron Hamilton brings to the Practice a unique knowledge of Directorship, as well as stakeholder and regulatory issues for state owned and crown entities, having worked with New Zealand and other governments at a senior level in governance policy and regulatory areas. He has spent over 20 years with the Treasury and related organisations such as the Asian Development Bank (where he was the New Zealand Alternate Director on the Board) and the State Owned Enterprises Unit. Ron was previously with the Crown Company Monitoring Advisory Unit where he was, until June 2003, the Director of Appointments and Governance. He has implemented a range of important governance oriented projects for Government. In his former position, Ron advised shareholding ministers on the appointment of appropriately qualified people and on issues underpinning "Best Practice" in the role, functions and responsibilities of Boards.
With the other Principals, Ron shares a strong commitment to resolving governance and risk issues in today's highly challenged boards.
Since 1991, Ron has been involved in providing corporate governance and corporate monitoring guidance to ministers and officials from other countries. In addition to working closely with governments, Ron had given governance presentations to academic, governance and government institutions in several parts of the world.. He has completed SOE ownership strategies, governance and related projects for the World Bank (PRC, Zambia, Serbia, The Seychelles and Afghanistan). Ron also advised on the formation of an SOE Monitoring Unit in Fiji. Other assignments have been in Africa, Mauritius and Sri Lanka, for the Commonwealth Association for Corporate Governance. The government of Fiji sought his services in regard to forming an SOE monitoring agency. More recently, he was a co-leader of a seminar in Delhi for directors on the boards of public sector enterprises. And was subsequently invited to chair a panel at an SOE Conference in Kerala.. In addition to a current assignment in Afghanistan, he is working with the Samoan Ministry of Finance on SOE reforms. The development of robust ownership strategies is a key tool a number of assignments.
Ron is also the secretary for an active Residents' Association. His professional memberships include the Institute of Directors and the NZ Institute of Public Administration (he is a former President).
Download Ron Hamilton's CV
Janine Smith - Principal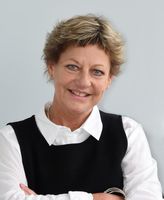 Janine has been a company director for over 20 years. Her wide ranging knowledge and expertise arises from her experience as a CEO, executive director and independent director with companies in the commercial, arts, and education sectors, both in New Zealand and overseas. She was awarded an MNZM (Member of the New Zealand Order of Merit) in the 2015 New Year Honours for services to corporate governance. She is currently Chair of AsureQuality Limited, the independent member of Fonterra's Governance Development Committee, President of London Business School Auckland chapter and a director of several private companies.
Previously she was Chair of McLarens Young NZ Ltd (now Crawfords) and Custom Fleet NZ, Deputy Chair of Kordia Group Limited, and Airways Corporation, a Director of Steel & Tube Holdings Limited, The Warehouse Group, Bank of New Zealand, Kensington Swan Legal and the Auckland Philharmonia Orchestra, and a Trustee of Venture Taranaki, Taranaki's economic development agency. Janine has also been a member of a number of advisory boards in tertiary education including the NZ Business Education Roundtable, University of Auckland Short Courses, University of Auckland Governance Centre, and Massey Business School. Her executive roles include GM / CEO and Executive Director of Arnott's New Zealand Limited, part of the Campbell Soup Company USA, and Executive Director of Telecom Directories Limited, then part of Telecom Corporation.
Janine is a well-known judge and convenor of the New Zealand and Australasian Marketing and Advertising awards, Deloittes Top 200 awards and a current judge of the NZTE international business awards. She is an alumnus of the London Business School, the University of Auckland, AUT, and is a member of the Institute of Directors, ArcAngels and Global Women. Janine specialises in boardroom practice, strategic planning and organisational development and change issues for boards and management.
Janine has a Bachelor of Commerce degree with majors in finance and marketing and a Master of Philosophy (Hons 1
st
class) on governance, completed in 2010, where she researched the characteristics and factors of both effective and ineffective boards.
Download Janine Smiths' CV
Link to Janine Smith's Master of Philosophy Thesis - Topic: Directors' insights from inside the boardroom: A New Zealand Perspective. November 2010.
aut.researchgateway.ac.nz/handle/10292/1050